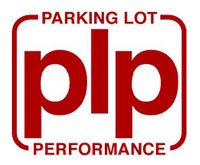 Hello I am Sam Centellas and the summer of 2003 my friend Hermen and I started Team PLP, also known as Parking Lot Performance. Many of you might know me as "cruceno21" on the all the different car forums I belong to online.
In spring 2010 I made the big move and finally got a Z Car. I got a 1975 Datsun Z and am looking forward to a fun project. Check out the Blog and picture updates often.
I began to Auto Cross in my NX 2000 during the summer of 2003 and have loved it. In November 2004 I added the Sentra GXE as my daily driver thus allowing the NX to really go under the knife and get more race modifications. Unfortunately I had problems with the NX and finally decided that I should sell it and look for another performance car. The GXE took on duties of being a daily driver and AutoX car... it took a toll on her but she did me proud.
Check out the pages on my old NX and the Daily Driven Sentra. I now have an 05 Altima 2.5s model. It will remain my daily driver. I recently acquired a 2002 Nissan SE-R SpecV that will be my dedicated AutoX and Race Build... wish me luck on the project.
In my SpecV I started to be competitive in Autocross. I placed in the top 10% on the PAX Index at many events, winning my class several times and I even won on the index a few times!
Check back often for updates.

Current: Datsun Z | Altima 2.5s
Retired: SpecV | Sentra GXE | NX 2000
.